Why Therapy?
A sex therapist can help you identify the root cause of your problems, overcome challenges, and make positive changes in your relationships.
Do you feel stuck?
At some point, everyone gets stuck. We do our best to try to figure things out on our own, but sometimes it's not enough. You may need an outside perspective or expert guidance.
In the therapy environment, smart capable people just like you develop the required skills to be less stressed, realize their dreams and gain greater happiness.
Does Therapy Help?
Therapy can be a highly effective solution. It can help decrease depression, anxiety and related symptoms. A structured approach to therapy – one that focuses on identifying root causes, behavioral patterns and building strengths and skills – enables people to learn about themselves and build the confidence needed to make changes.
Does Going Into Therapy Mean that I'm Weak/Flawed/Crazy?
No. Therapy is a healthy way to deal with life transitions, everyday problems, sexual issues, traumatic events, sources of emotional or mental distress. Accepting that you need help is a sign of courage and emotional maturity.
Is Therapy for Me?
The signs that you could benefit from therapy include:
An overwhelming sense of helplessness or sorrow
Relationships that are strained and not improving
Help from family and friends isn't enough to "get over it"
Shame over body image or sexual activities
Lack of desire or sexless relationships
Negative "self talk" that won't go away
Inability to concentrate on everyday activities
Excessive worry and/or anxiety attacks
Feeling disconnected from friends, family or situations
Increased alcohol or drug use
Your emotions are impeding your ability to function
Risky behavior
Friends have indicated they are concerned about you
Why Therapy and Not Medication?
While medication can be an important part of the therapy process for specific issues and conditions, emotional and mental health challenges have multiple causes and medication can't always "fix" the problem. Therapy can help stimulate your thought processes, develop coping skills for life's curveballs and set realistic goals. Medication alone does not.
Do you have any questions about individual, group or sex therapy? I encourage you to learn more about me, or contact my office in Marietta, GA, to arrange a free phone consultation.
Ready to Heal?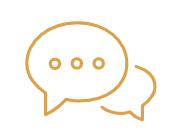 Step One – Free Consultation
Let's discuss how you can get started with individual counseling, couples counseling, or group therapy.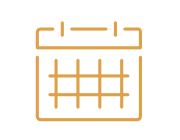 Step Two – Personalized Treatment
Together we will develop a treatment plan that is clear, focused, and achievable – so that you can become the person you truly want to be.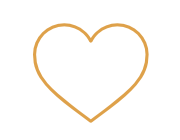 Step Three – Ongoing Support
After the initial work in individual counseling, I encourage sex and love addicts to join my therapy group for continued support during recovery.
Book a Free Consultation